TAXI IN ST.PETERSBURG - AIRPORT PULKOVO TRANSFERS AND TAXIS:
St.Petersburg Airport Taxi is a 24/7 English-speaking service, that provides private transfers to and from International Airport Pulkovo and taxis around the city. Our company renders highly efficient, safe and reliable taxis, transfers and chauffeur service which caters for tourists and business travelers. This website is your perfect solution for all passenger transportation needs in Saint Petersburg - the Northern Capital of Russia.
St.Petersburg Airport Taxi - transfers from/to Pulkovo LED cost:
| | | |
| --- | --- | --- |
| Comfort | 35€ | (1-4 passengers) |
| Minivan | 65€ | (1-7 passengers) |
| Executive | 75€ | (Mercedes-Benz S-class) |
| Luxury | 100€ | (Mercedes-Maybach) |
| Ultimate | 295€ | (Rolls-Royce) |
We're offering the whole spectrum of transportation services in St. Petersburg. Transfer from or to Pulkovo Airport, taxi to sea or river cruise port, trip to Pushkin or Peterhof, pick-up or drop-off to the train station, cab to the bus terminal, intercity transfers to Tallinn, Helsinki, Veliky Novgorod and Pskov, city rides, pickups from the restaurant and theatre, city tour and a tailor-made trip.
The fares for the airport transfers in St. Petersburg are charged per car and are valid for the 2023 season. All rates are excluding extra waiting time in case of delays at the airport, and toll road fees. We are always just a message away and open for suggestions and special requests. Book well in advance!
ONE AND ONLY ENGLISH-SPEAKING TAXI SERVICE IN ST.PETERSBURG!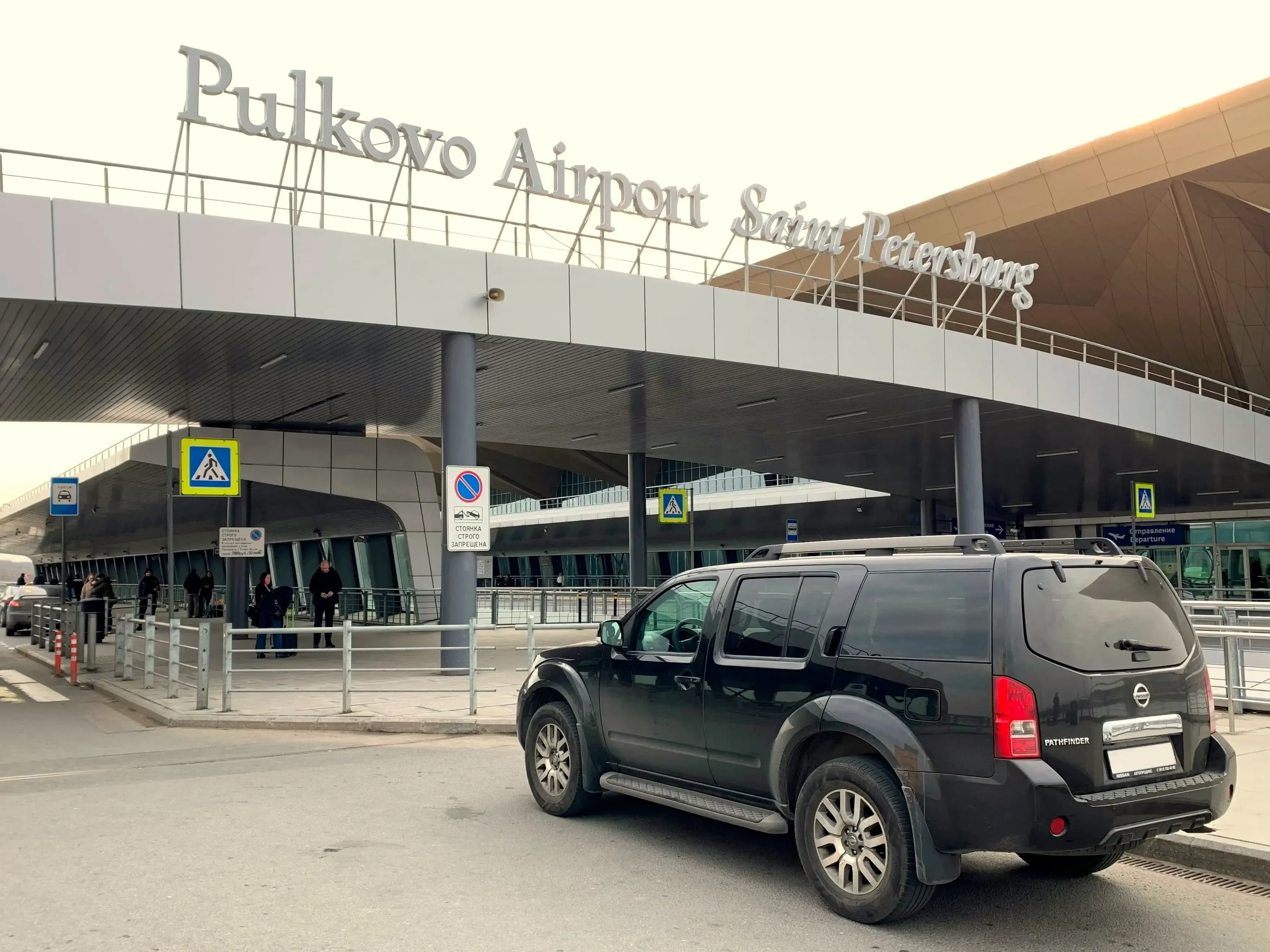 St.Petersburg Taxi is a local company, which offers a highly efficient, reliable, one-stop-shop for taxis and private transfers in Saint Petersburg, Russia, and caters to tourists and business travelers. We are the #1 English-speaking taxi company in Saint Petersburg - the Northern Capital of the Russian Federation, providing top-quality taxi, airport transfer and chauffeur service. Working for you around the clock, 7 days a week.
Avoid fake taxis at the airport!
Taxis in St.Petersburg are relatively easy to get. If you're arriving by plane - the easiest way to get from Saint Petersburg Pulkovo International Airport to the city centre after the exhausting international flight is to book a transfer with us. This will save you time and help to avoid a taxi scam at Pulkovo airport. Book with us all airport and train station transfers, long rides, city tours, and chauffeur services. Use Russian taxi Apps for short trips in town.
Transfers

to or from Helsinki

- city and international airport Vantaa
Enjoy the ride with a comfortable vehicle for only 850 USD for up to 6 passengers! Travel from Saint Petersburg Pulkovo international airport, Moskovsky train station or book the pick up from St.Petersburg's city center. We also offer rides from Helsinki - city or international airport Vantaa. Kindly note that the train service between Finland and Russia is no longer available and pets are not welcome on buses.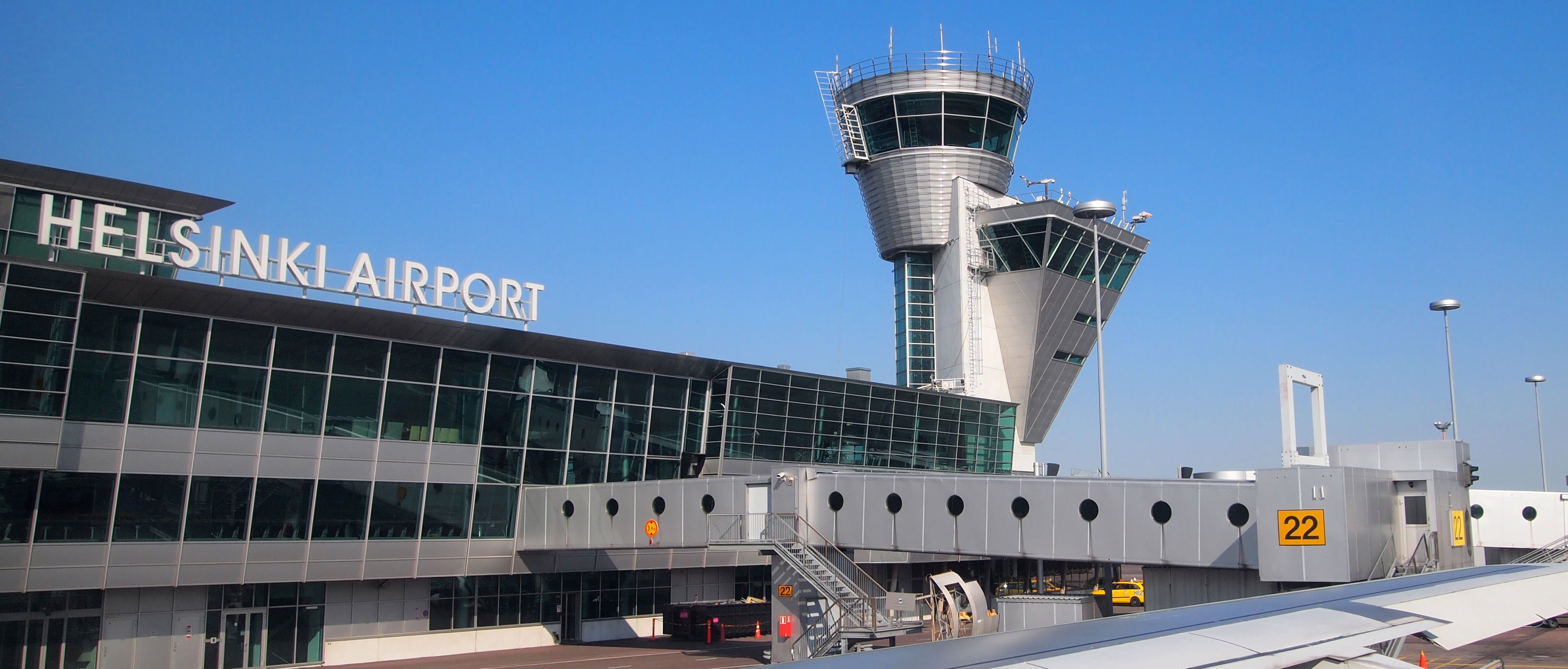 NOTE: ALL BORDER POSTS BETWEEN FINLAND AND RUSSIA ARE CLOSED FOR TRAFFIC!
Mercedes-Benz V-class (minivan) — 900€ per single trip per car for up to 6 passengers
Mercedes-Benz E-class — 900 € per single trip per car for up to 3 passengers
Mercedes-Benz S-class — 1250 € per single trip per car for up to 3 passengers
We will gladly take your pet on board for an additional 50€ which we have to charge as we take our vehicles for drycleaning each time we transport pets in order to avoid any allergic reaction for the passengers who travels afterwards. Thank you for understanding!
Advanced bookings are essential!
---
You've managed to find a Russian taxi service in St. Petersburg. Unlike many foreign aggregators, our company is 100% local, though we speak English. We're an officially registered and licensed taxi service provider in Russia. Our drivers are experts in the industry and the company is ranked the #1 in town by Tripadvisor, providing high-quality service since 2005.
HOW MUCH IS AN AIRPORT TRANSFER IN ST. PETERSBURG?
The cost of the airport transfer may vary and depends on the type of car you need. On our website, you can compare prices, choose the proper transport for your group and book all your transfers. Have a large number of luggage pieces? Choose the minivan+comfort option, where an SUV car will be used to transport all suitcases.
Airport taxi fare in St. Petersburg from 35€ per car!
We'll include 1 hour of free waiting time at Pulkovo Airport Saint Petersburg. Though most of the time the exit takes 30-45 minutes we'll ask for the compensation of extra waiting time and a parking fee if the exit to the arrivals hall takes longer than usual. It might happen on rare occasions due to the long queues, passport control complications, or in case if your luggage was lost. Lost luggage? Long exit time? Getting to Vasilyevsky Island via toll road? Learn about the extra charges here.
4 passengers from airport for only 9,00€ per person.
Our Pulkovo international airport transfer service is covering the Central, Admiralteysky and Moskovsky Districts of Saint-Petersburg, Petrogradsky, and Vasilyevsky Islands, Pushkin and Peterhof. All fares for the rides to distant areas of the town and places across the Leningradsky region are going to be provided right after your booking request.
HOW TO GET AN AIRPORT TRANSFER IN ST. PETERSBURG?
In order to get a private airport transfer in St. Petersburg, you have to choose the vehicle for you or your group. Kindly pay attention to the number of pieces and size of your luggage. Then proceed to the booking page and complete the 4-step booking form. It's usually taking us less than an hour to answer. Check your spam folder in case you didn't get any reply.
Complete simple 4 step booking form
Fill in the booking form and provide your valid phone number.
Get an email from us
We will send a confirmation, payment link, and instructions.
Pay for your transfer
The payment is done by card, Paypal, or cash (no cash payments for airport or station pickup).
Enjoy your trip
Look out for your name sign at arrival, train station, or specified address.
No reply within an hour or so - check your SPAM folder!
HOW TO PAY FOR TAXI AND TRANSFERS IN ST. PETERSBURG?
You can pay for your airport transfers in St. Petersburg by card online, via PayPal, or cash (RUB, EUR, USD).
Cash (RUB, EUR, USD)
We accept cash payments for the pickups/transfers FROM the airport or FROM the train station. Do you want to pay cash for return transfers? Let us know in the "return transfer instructions" window of our booking form.
Card online (Russian cards only)
We accept all cards issued by Russian banks: VISA, MASTERCARD, MIR.
Card online (temporary suspended)
The card payment option can be chosen from the dropdown menu in our booking form. We're going to send a payment link for secure online payment together with a confirmation voucher.
PayPal (temporary suspended)
PayPal payment method can be chosen from the dropdown menu while booking. If you chose this option we're going to send a PayPal payment request right after the confirmation has been sent.
Card payments via secure server of Tinkoff Bank.
ST. PETERSBURG TAXI - EVERYTHING YOU NEED TO KNOW!
CAN TAXI DRIVERS IN RUSSIA SPEAK ENGLISH?
Yes, we have taxi drivers in Russia who speak English and even some other languages. Sad to say that you won't find them if you're planning to use an ordinary taxi App. We've managed to tune up our service to perfection and are ready to offer something special and unexpected.
English-speaking, local, official!
Our taxis are mainly driven by English-speaking drivers, and yes, our customer service, emails, letters, bookings, all communications are always in English. Just because we're different.
CARS FOR AIRPORT TRANSFERS AND TAXIS IN ST. PETERSBURG:
We are able to provide the various vehicle classes in St. Petersburg for your convenience: comfort, minivan, executive, and luxury class. Our taxi cars are of different shapes and models and are here to suit any pocket. In order to avoid disappointment, advanced booking via the website is essential.
The most popular option is a comfort class.
HOW MUCH IS A TAXI IN ST. PETERSBURG?
| | | | | | | |
| --- | --- | --- | --- | --- | --- | --- |
| | *Airport Pulkovo | Train/Bus Station | Pushkin or Peterhof | **Cruise Port City/Airport | ***Per Hour Service | Point-to-Point City Center |
| | from 35€ | from 30€ | from 40€ | from 30€ | from 25€ p/h | from 25€ |
| Comfort | 35€ | 30€ | 40€ | 30€ / 40€ | 25€ | 25€ |
| Minivan | 65€ | 55€ | 70€ | 55€ / 65€ | 45€ | 45€ |
| Executive | 75€ | 70€ | 80€ | 60€ / 70€ | 55€ | 55€ |
| Luxury | 100€ | 85€ | 120€ | 80€ / 100€ | 75€ | 75€ |
* Airport pick up will always include meet-and-greet service at the arrivals hall and 1 hour of waiting time.
** Cruise port fares: port + city / port + airport.
*** All chauffeur services are calculated on a minimum of 3-hour service + 1 hour for vehicle delivery.
What is included?
We include 1 hour of waiting time, "Meet-and-Greet" service and we'll help to carry your luggage. Our fixed rates are provided for taxi and private transfer service for trips to or from Central, Admiralteysky and Moskovsky District of Saint Petersburg, Petrogradsky and Vasilyevsky Island, Pushkin and Peterhof. We are also able to drive you to distant districts such as Primorsky or Kurortny, but the fares will be calculated and provided on request. Learn about the most popular districts of St. Petersburg.
All airport transfers are charged PER CAR.
What is excluded?
Extra waiting time and additional parking fee for airport transfers.
Toll road fees and city parking fees are not included in our fares.
Airport and train station parking fees are not included in our chauffeur services rates.
Long-distance trips outside the city's boundaries and around the Leningrad region.
HOW TO GET A TAXI IN ST. PETERSBURG?
Once your travel plans are in place you have to make one more important step and book your taxi in St. Petersburg. Find your destination, choose the right vehicle and check the relevant taxi fare on our website and continue to the booking form. Fill the 4-step booking request, click SEND and wait for our email. We will send you a confirmation voucher, our contact details and a link for secure online card payment.
St. Petersburg Taxi for the best experience!
TAXI APPS IN ST. PETERSBURG:
Many visitors are intending to use taxi apps in St. Petersburg and there are quite a few of them offering a relatively affordable point-to-point taxi service. While preparing for the trip, numerous travelers are reading TripAdvisor posts related to the taxi app use. Most of the suggestions are provided by Russian bloggers who are used to the environment and don't mind some troubles while aiming for the lowest price possible.
NB: our point-to-point city rides are more expensive than ordinary economy

 UBER 

or

 YANDEX 

taxi rides and are designed for those who value reliability, comfort, and safety.
We have prepared a short summary of the taxi app use, based on the experience of our customers and strongly suggest using taxi apps for short city trips only and making an advance booking for all transfers from the reputable company. Beware! Some so-called "comrades" will even suggest forgetting about the airport taxi and making use of the public transportation option: "bus + metro + bus + long walk" at the cost of 100 RUB.
MAIN ADVANTAGES OF BOOKING ALL AIRPORT TRANSFERS WITH US:
The advantages of St. Petersburg Taxi are the outstanding quality service and reputation, flexibility, best fares, online booking with fast confirmation, several different payment options including hassle-free secure card payment, and super quick response to all messages. Don't forget to review us on Tripadvisor!
St. Petersburg Taxi is registered on Tripadvisor 

and rated as the

 #1 taxi provider in Saint Petersburg.
TAXI IN ST. PETERSBURG - ADDITIONAL SERVICES:
Taxi in St. Petersburg isn't only a point-to-point transfer service. Being experts in airport transfers and city taxis, we'll also offer city sightseeing tours, chauffeur service, luxury transfers, Rolls-Royce rides, and comfortable trips to distant suburbs.
St. Petersburg Taxi is available for airport 

and

 station 

transfers, city rides,

 sightseeing tours, and intercity trips.
Enjoy our private city tour, or book chauffeur service in St. Petersburg and appreciate the convenience, comfort, and safety of an SUV and minibus, or the posh Mercedes-Benz S-Class or luxury Mercedes-Maybach. The minimum length of chauffeur hire is 3 hours and therefore the rate is valid within the town boundaries. Use this option if you would like to visit Pushkin and Peterhof on the same day.
We will drive you Pushkin / Tsarskoe Selo, Pavlovsk, and Peterhof / Petrodvorets. Use our company for trips to Kronstadt, Gatchina, or Igora Drive Racing, as well as for Intercity transfers. Coming for a long business visit? Talk to us if you need a daily ride to your working place or even an interpreter.
Sightseeing tour with St. Petersburg Taxi - historical city center:
Do you want to experience St. Petersburg's historical city center on wheels? You will be able to hear interesting stories and enlarge your photo collection while will drive you around our beautiful town and stopping nearby the most famous historical landmarks. Our city tour usually takes 3-4 hours and does not include entry to the museums or any meals. Tailor-made options are most welcome!
Intercity taxi in St. Petersburg:
Transfers to Igora Drive Racing Circuit from 90€
Transfers to Ivangorod / Estonian border from 150€
Transfers to Vyborg / Finnish border from 150€
Transfers to Veliky Novgorod from 200€
Transfers to Pskov or Izborsk from 350€
Transfers to Tallin - Estonia's Capital from 850€
Transfers to Helsinki - Finland's Capital from 850€
HOW TO AVOID A TAXI SCAM IN ST. PETERSBURG?
Don't plan to get a taxi at the airport on-site and save your time and money. You've planned your trip carefully and the airport transfer is the most important step once you're arriving in a new country. Book your airport transfer with us well in advance and have peace of mind. Taxi scam is a common thing at large airports all over the world and Saint Petersburg International Airport Pulkovo is not an exception.
COVID-19 SAFETY MEASURES:
We care about your safety. St. Petersburg Taxi works according to the usual schedule. At the same time, we apply all necessary measures to prevent the COVID-19 coronavirus, including anti-epidemic measures prescribed by the Chief Sanitary Doctor of St. Petersburg.
COVID-19 vaccination required for all drivers and guides
paid stay-at-home policy for staff with symptoms
face masks required for drivers and guides
transportation vehicles regularly sanitized
regular temperature checks for staff
hand sanitizer available to travelers and staff
face masks provided for travelers
COVID-19 vaccination certificate with QR code is required for travelers in order to visit places of interest
We will gladly assist our clients to book a PCR test appointment if required.
Read about the use of foreign QR codes and Western COVID-19 vaccination certificates and PCR test options in St. Petersburg and around Russia on our Coronavirus information page. We'll update it once the regulations or laws change, or we've news from the relevant Russian health authorities.
HOW THE TAXI INDUSTRY WORKS IN ST. PETERSBURG?
Saint Petersburg has no famous trademark or a visit card taxi brand like in some other big cities. There's no yellow cab like in New York, no black cabs like in London. On the other hand, we have many officially registered companies working all over the city. Many people are using taxi apps: Yandex, Uber, Gett and others. Send us a message if you just have questions related to your trip to St. Petersburg or Russia.
There are almost no taxi drivers who are able to speak English or some other foreign language.
There are very few taxi operators in St. Petersburg who are able to offer a private transfer and taxi service with English-speaking drivers or have management and support staff who speaks English. But undoubtedly the best of them is our company - St. Petersburg Taxi, formally known as Taxi 812. The company is rated by Tripadvisor as NUMBER 1 taxi service in St. Petersburg.
Last updated 20 November 2023
#taxipetersburg
VEHICLE OPTIONS FOR ST. PETERSBURG TAXI AND AIRPORT TRANSFERS IN 2023:
It's very important to choose the proper size of the car for you, your group, and your luggage! St. Petersburg Taxi has a whole range of vehicles to offer: from small, economy class sedans for 2 passengers up to executive class Mercedes S-class or luxury Mercedes-Maybach or even a Rolls-Royce limousine. From the large SUV for 4 passengers to a spacious 6-7 passenger minivan. Fixed tariffs from 9,00€ per person!