St. Petersburg Taxi is an English-speaking 24/7 taxi service, providing private airport transfers to and from International Airport Pulkovo, train stations and bus stations, river and sea cruise ports, city center hotels, theaters, and museums. Online booking, choice of different payment options, best prices, and fast confirmation. All airport transfers include a "Meet-and-Greet" service at the arrivals hall.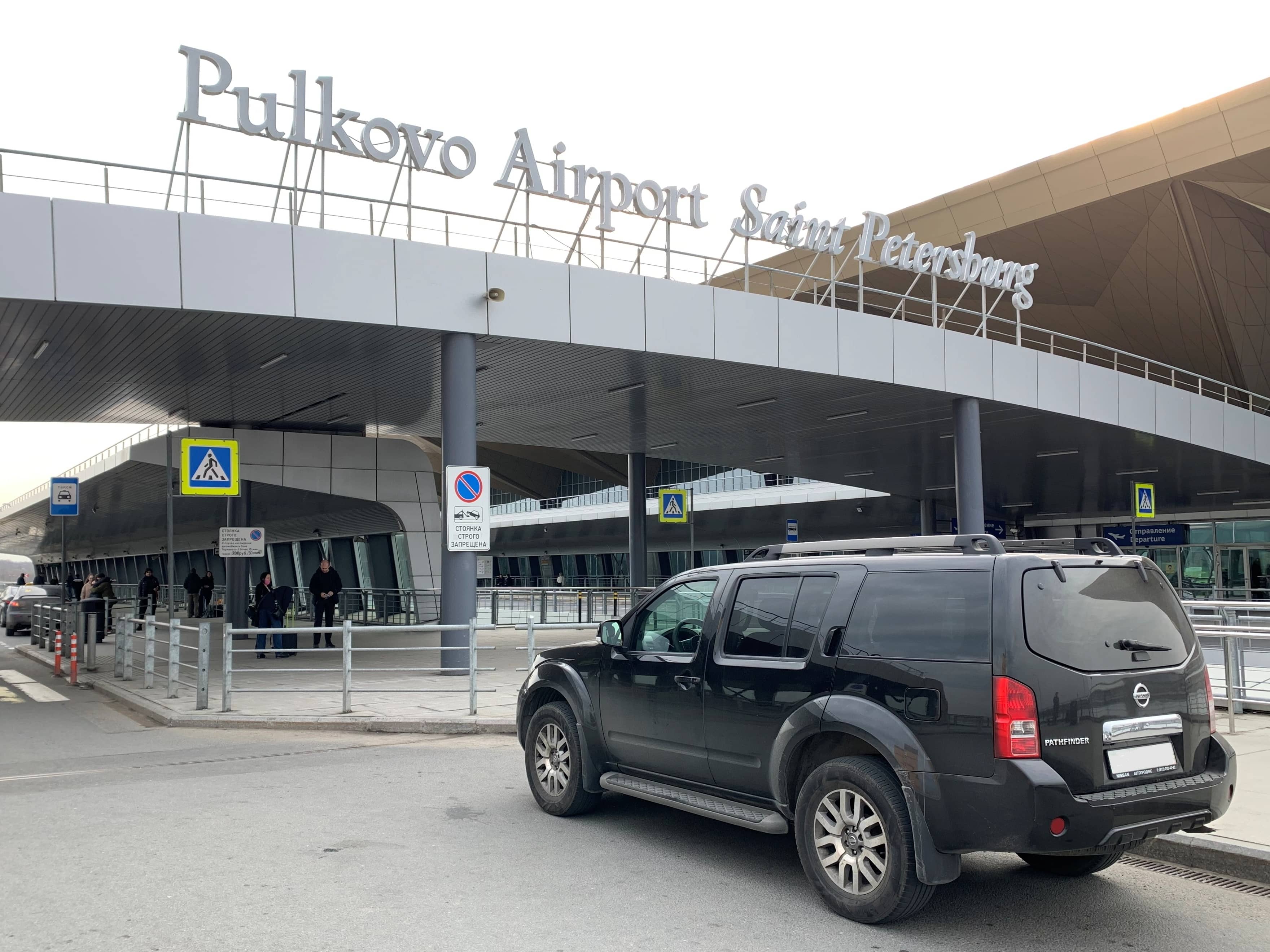 St. Petersburg International Airport Pulkovo taxi and transfer service
Besides the airport transfers and city taxis, we'll gladly offer comfortable trips to distant suburbs, such as Pushkin / Tsarskoe Selo, Pavlovsk, and Peterhof / Petrodvorets. Use our company for transfers to Kronstadt, Gatchina, or Igora Drive Racing, as well as for Intercity transfers to Helsinki, Tallinn, Veliky Novgorod, Vyborg, and Pskov.
Enjoy our private city tour, or book chauffeur service in Saint Petersburg and appreciate the convenience, comfort, and safety of an SUV and minibus, or the luxury of Mercedes-Benz S-Class or Mercedes-Maybach. The minimum length of chauffeur hire is 3 hours and the rate is valid within the city boundaries. Use this option if you want to visit Pushkin and Peterhof in one day.

Get fixed taxi fares, book all transfers online, and chose preferable payment options: card, PayPal, or cash. You will receive a confirmation voucher via email within a short period of time. We have a variety of different cars for your convenience: large SUV and station wagon vehicles, minivans and minibusses, executive sedans, and luxury limousines. Questions? Send us a message!
Last updated 15 April 2021
#petersburgtaxi