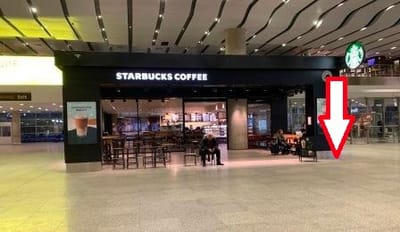 We wish you a safe journey to St. Petersburg! And we're looking forward to greeting you here in the Northern Capital of the Russian Federation! In order to ensure a smooth process during your arrival and flawless pick up for your airport transfer we would like you to follow a few simple guidelines:
We will be very grateful if you can inform us by SMS or WhatsApp of any flight delays at your point of departure. It will give us enough time to adjust our schedule.
Your driver is ALWAYS monitoring your flight and will arrive at the airport in about 20 minutes after the ACTUAL landing time. Our mobile phones are always switched on and available for any emergency calls.
The most important point is to have your mobile phone switched on once arrived at Pulkovo Airport and enabled for roaming in the Russian Federation.
St. Petersburg Pulkovo Airport is relatively small and easy to get around. It normally takes about 30-45 minutes from landing time to go through the passport control, customs and to collect the luggage.
Our services are including 1 hour waiting time at the airport.
If you have any delays or problems such as passport control, visa problem, lost luggage case, abnormally long line, etc. - YOU HAVE TO INFORM US IMMEDIATELY!
ONCE INFORMED OF ANY DELAYS we will adjust our schedule and your driver will be waiting for you as long as it takes.
Kindly note that if you will fail to inform us of any delays and you will not be reachable by phone or any other means of communication - YOUR DRIVER WILL LEAVE THE AIRPORT IN ABOUT 1 HOUR 20 MINUTES after the actual arrival time of your flight. Thus will be treated as "NO SHOW" and there will be no refunds provided whatsoever.
Once through the passport control, customs and luggage collection - follow to the arrival hall and look out for your name sign. As sometimes there are many signs, take time and look for yours.
If you don't find your name sign for any reason - the meeting point is near the "Starbucks" right there at the arrival hall. In the unlikely event of you don't find your driver - do not leave the arrival hall, do not go to information or taxi desk! Just contact us by the number provided.
Kindly be prepared to compensate your driver In case of any delays at St. Petersburg Pulkovo Airport. In the event of lengthy waiting time (more than 1 hour) the charge is 10 EUR per extra hour, which is a driver's time and extra parking fee compensation.
NEVER! No under any circumstances talk, listen, or approach a person at Pulkovo airport wearing the YELLOW ID CARD saying "OFFICIAL TAXI" or "OFFICIAL ST. PETERSBURG TAXI" or "OFFICIAL AIRPORT PULKOVO TAXI". NEVER!!! Those are scammers and crooks.
NEVER show to a person at Pulkovo airport wearing the YELLOW ID CARD saying "OFFICIAL TAXI" or "OFFICIAL ST. PETERSBURG TAXI" any of your transportation vouchers as they always will tell: "Yes, I'm your driver, let's go"! That personalities are always friendly and polite. They will offer you to make a phone call, show you the way to ATM or a toilet, but at the end of the day, the result will be always the same: they will offer you a ride for cheap, grab your suitcase and will never let you go your way! You will always be cheated and will always pay a fortune: 3-4-5-6 times more than the normal price of an airport transfer.
Airport Pulkovo is very user friendly and easy to go around. 99% of our pickups are smooth and trouble-free. Follow our guidelines and your arrival to Saint-Petersburg and your airport transfer will be as easy as a pie. Do not hesitate to contact us if you have any further questions or suggestions. Have a safe journey!
Click here for taxi rates in St. Petersburg or Book Airport Pulkovo taxi transfer