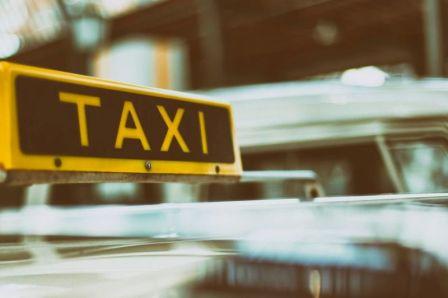 Reliable taxi booking service in St Petersburg, Russia
St.Petersburg Taxi welcomes you to the cultural center of Russian Federation! St.Petersburg is undoubtedly ranks as the most fascinating city Russia has to offer. Due to its impressive skyline St.Petersburg is often called the "Northern Palmira" and considered as Russia's most important cultural centre due to the enormous amount of world heritage sites located here. Saint-Petersburg Pulkovo airport is one of the newest in the country and serves as initial point of entry for many private and business traveler's flights. Because of its cultural richness, St.Petersburg is a popular and often chosen travel destination within Russia. End an E-Visa environment, recently introduced by Russia's government, makes the visit to this fascinating city even easier. The most famous historical monuments, representing Saint-Petersburg are: The Hermitage (Winter Palace), Peter's and Paul's Cathedral, St.Isaak's Cathedral, Nevsky Prospect, Eliseev's Emporium, river Neva, draw bridges, Peterhof, Tsarskoe Selo and whole historical city centre, which is UNESCO's world heritage site.
Comfortable and flexible taxi and limousine transfers in St Petersburg
Explore St.Petersburg's beauty comfortable and uncomplicated in a taxi. As St.Petersburg's most convenient means of public transportation a taxi saves you times and allows you to get into the city's cultural life and to visit attractions such as the Peterhof and Pushkin according to your travel schedule. Compared with a private car a taxi eliminates the search for a suitable parking spaces and high parking fees.
All vehicles offered did pass a safety check regularly before being used. Additionally, only qualified and service-oriented drivers are deployed to guarantee high service quality enabling you to travel St.Petersburg in a safe and comfortable way. Most of our drivers can speak English. Profit from our clear and transparent pricing system and avoid unpleasant surprises due to fixed prices. Moreover, St.Petersburg Taxi directly displays all four different booking classes to allow you to compare prices and choose the one best fitting to your personal needs: not only you can book a St.Petersburg taxi or transfer, but also chauffeur service and high-end first class limousine - simple and flexible for business travelers.
Order your St Petersburg taxi or transfer in advance
Reserving your taxi and transfers in advance allows you to reach your desired destination in St.Petersburg on a comfortable and time-saving manner. You can choose your preferred payment method in order to close the booking. We will confirm your ride as soon as possible and will send a relevant voucher and the information as soon as possible.Our company
ranks by TripAdvisor as a TOP Taxi Transportation Service in Saint-Petersburg
and we offer transfers from or to Pulkovo Airport, Moskovsky, Finlyansky, Ladozhsky Train Stations, all Bus Terminals, Salt Pier, Utkina Zavod, Rechnoy Vokzal and Marine Facade cruise Ports, all city centre attractions, Peterhof, Pushkin and Tsarskoe Selo, Kronstadt, chauffeur services charged per hour. Our passengers are able to book an economy or comfort vehicles (sedans and SUVs) as well as the minivans and luxury cars for the 1-st class transfers. All our prices are very competitive, fixed and provided in advance.
Do you want a guaranteed pick up? Book a taxi in St Petersburg now!
In St.Petersburg, taxis are a really common way to get from Pulkovo airport and around the city. Every tourist or business person arriving to the airport need to get a St.Petersburg taxi or limousine. Of course there are plenty of taxis standing in line, but there is just as many passengers! If you want the best St.Petersburg taxi experience, it's much easier to just book through St.Petersburg Taxi at Pulkovo Airport or City Centre and enjoy guaranteed airport pickup, meet and greet service, help with luggage, comfortable cars, fixed price, English-speaking driver in St.Petersburg without any hassle finding a cab in front of the airport or
becoming a victim of a taxi scam
.
We are looking forward to greet you here in Saint-Petersburg - the crown jewel of Russia!
Visit St Petersburg - Welcome to Russia!