How to get from airport St Petersburg to Salt Pier cruise port:
Salt Pier (Solyanoy Prichal), the home of Viking River Cruises is situated on the SouthEast side of the city and about 16 kilometers from St. Petersburg's central square. The distance from Saint Peterburg Pulkovo International Airport to Salt Pier cruise port is about 20 kilometers. Travel time to the city center is anything between 30 and 60 minutes, travel time to the airport could be 20-40 minutes, depending on traffic.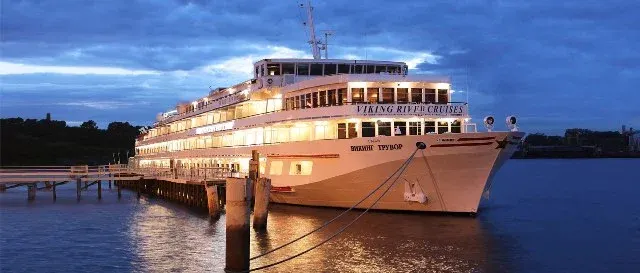 There is no Metro station within close proximity to the Salt Pier! The reasons for choosing such an inconvenient parking spot are unknown. There are several versions: the main river station in St. Petersburg is very congested since currently, the most popular route for river cruises is Moscow – St. Petersburg. The second version is that the cost of parking ships here is much lower than in the main river port. In addition, these berths are formally located in the Leningrad region.
There are several means of public transport to get there:
from Lomonosovskaya metro station-buses No. 8, 119, 476
from Alexander Nevsky Square metro station No. 8
from Dybenko Street metro station No. 365A