Airport Transfer in Moscow and Best Taxi Options to Get Around
We offer professional transfer service in Moscow from the airport to the hotel or an apartment in Moscow downtown. We providing private transfers with comfortable passenger cars, as well as with minibusses. You can book your transfer in advance and for both directions - for arrival pick-up and return for departure. We render 24/7 service and customer support in English.
Our transfer service is available for any airport and train station in Moscow, as well as for the river cruise terminal. Please check the fares on this page. We'll briefly describe each vehicle option and the cost of the trip. All taxi fares are fixed and calculated per car, not per person. We wish you a pleasant journey to Russia!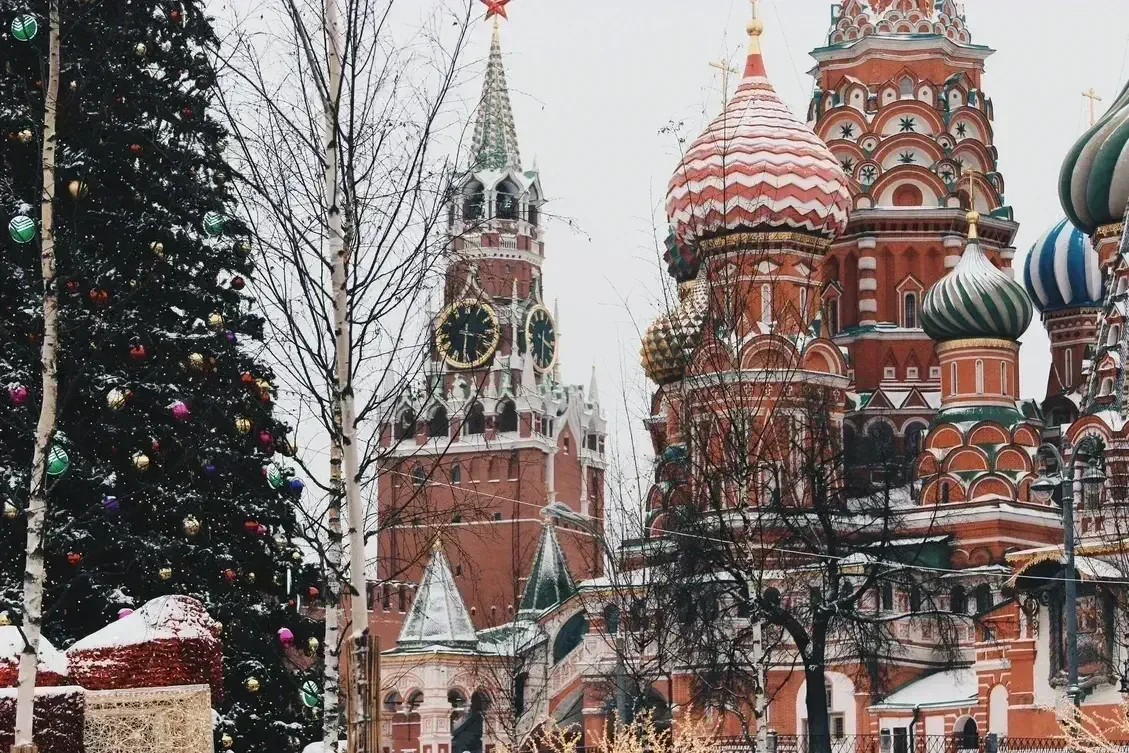 Moscow is the largest city not only in Russia, but also in Europe in terms of population, which is more than 11 million people. According to this indicator, Moscow is also among the ten most populated cities in the world. The capital of the Russian Federation, the administrative center of the Central Federal District.
Book your transfer or taxi here for guaranteed airport or train station pick-up
All flights, trains, cruises and tours are fixed! It's time to book your taxi transfers in Russia. Moscow and St. Petersburg are the most popular destinations to visit. We're able to handle your transportation needs in both cities. Complete the booking form, choose your dates, times and a car, indicate the preferable payment method, and we will confirm everything shortly.
Moscow is the most important transport hub in Russia, served by 6 airports and 9 railway stations. When ordering a transfer in Moscow or St. Petersburg, the cost remains fixed and does not depend on the waiting time for the arrival of the flight or the time of the trip. Have some questions? Don't hesitate to send us a message.
Airport Transfer in Moscow
The Moscow aviation hub plays a crucial role for air transport in Russia and the CIS. Serving 64 million passengers in 2012, and 89.2 million in 2017, the hub is the third busiest aviation hub in Europe (after London and Paris) and is among the ten busiest in the world.
Sheremetyevo International Airport (SVO) Transfer
Sheremetyevo Airport is located North of Moscow on the territory of the Khimki City District of the Moscow region, around 27 km from the city center. The distance from the Moscow Ring Road on Leningradskoe Highway to terminal 1 is 13 km, to terminal 2 - 9 km. Distance from Vnukovo airport - 50 km, from Domodedovo airport - 90 km.
Vnukovo International Airport (VKO) Transfer
Vnukovo International Airport is located within the city of Moscow and around 27 km from the city center, 10 km South-West of the Moscow Ring Road. Minsk and Kiev highways are adjacent to the airport. Distance from Domodedovo airport - 56 km, from Sheremetyevo airport - 50 km.
Domodedovo International Airport (DME) Transfer
Domodedovo Airport is the largest international airport in Russia, serving more than 20 million people a year. The airport is connected to the city of Moscow by a road leading to Kashirskoe Highway. Distance from city center is 42 km, Vnukovo airport - 56 km, from Sheremetyevo airport - 90 km. Due to the large passenger traffic, Domodedovo Airport is the most popular transport hub when ordering a transfer in Moscow.
Train Station Transfer in Moscow
The three most famous stations in Moscow are Kazansky, Yaroslavsky and Leningradsky. All three are located on Komsomolskaya Square, commonly referred to as the "Square of three train stations". The square is located 38 km from Vnukovo Airport, 50 km from Sheremetyevo and Domodedovo. If you order a transfer from one of these stations to Domodedovo airport, you should expect a trip time of about 2 hours.
Leningradsky train station transfer
Leningradsky railway station was built in 1849. It serves long-distance trains to St. Petersburg, the north-west of Russia and the Baltic States.
Belorussky train station transfer
Belorussky Railway Station is located on Tverskaya Zastava Square. From this station there are long-distance trains to the west and south-west of Russia, to Belarus, Germany, Poland, Lithuania, the Czech Republic, Slovenia, Austria and Hungary.
Kazansky train station transfer
Kazansky Railway Station sends long-distance trains to the south, east and south-east of Russia, as well as to the Caucasus.
Yaroslavsky train station transfer
Long-distance trains to the North and East of Russia, as well as to China and Mongolia depart from Yaroslavsky Railway Station.
River Cruise Transfer in Moscow
Severny river cruise terminal
Severny (Northern) Rechnoy Vokzal is one of the two river stations in Moscow (together with Yuzhny), formerly Khimki Rechnoy Vokzal. This is the main building of the complex of structures of the Moscow - Volga Canal (currently the Moscow Canal).
Chauffeur Service in Moscow
We offers chauffeur service in Moscow for those who wants the same car and a driver for few hours or full day. Book your chauffeur service and enjoy convenience, comfort, and safety. All cars are driven by professional and licensed drivers. We work for you 24/7, including weekends and public holidays, always providing customer support in English.
Chauffeur service with Comfort Class vehicle
Nissan Pathfinder, Hyundai Tucson, Skoda Kodiaq or similar, suitable for up to 4 passengers and 4 luggage.
Chauffeur service with Minibus Class vehicle
Volkswagen Caravelle, Peugeot Traveller, Ford Tourneo or similar, suitable for up to 6 passengers and 6 luggage.
Fixed taxi fares in Moscow from / to airport, train station or river cruise port
| | | |
| --- | --- | --- |
| Destinations in Moscow | | |
| | Comfort (4+4) | Minibus (6+6) |
| Moscow airport transfer * | 35€ per car | 50€ per car |
| Train station transfer | 25€ per car | 40€ per car |
| River cruise port transfer ** | 20€ per car | 30€ per car |
| Chauffeur service *** | 20€ per hour | 35€ per hour |
* An additional 10€ charge is applicable for transfers between 2 airports in Moscow
** River cruise terminal to city transfer or vice versa
*** Fixed fare per hour, minimum hire is 3 hours, city only. Trips outside the city are quoted separately

Last updated 06 April 2021