St. Petersburg Airport Pulkovo LED, Terminal 1, Taxi Transfer from 9,00€ per person!
Pre-book a comfortable taxi transfer from Pulkovo Airport in St. Petersburg to the city center. We will meet you in the arrival hall with a sign, show you where to buy a SIM card, assist you with cash withdrawal, help you with your luggage, provide you with a comfortable car and an English-speaking driver. Forget about the metro and the bus!
Saint Petersburg Airport Pulkovo Taxi and Transfer service taxi fares in St Petersburg are strictly fixed and provided in advance. Our Pulkovo International Airport transfer service is covering the Central, Admiralteysky and Moskovsky District of Saint-Petersburg, Petrogradsky and Vasilyevsky Island. Kindly note that the airport transfer to or from Vasilyevsky Island and Petrogradsy District will attract an extra charge of 3€ for toll road fees. Reed more about extra charges.
There will be an extra surcharge applicable in the event of booking the ride to the distant areas. We'll include 1 hour of waiting time at Pulkovo airport and a "Meet-and-Greet" service by St Petersburg Taxi at the arrival hall. We might ask for the compensation of extra waiting time and a parking fee if the flight is delayed or in case of the lost luggage case.
Transfer from St. Petersburg Pulkovo Airport to / from city center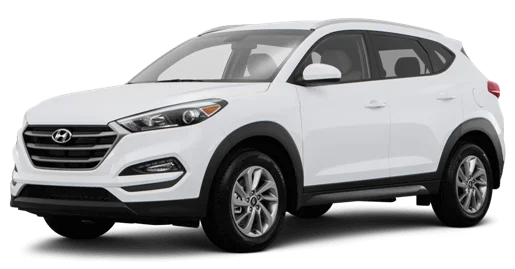 1 - 4 passengers + 4 luggage
SUV, Kodiaq, Pathfinder or similar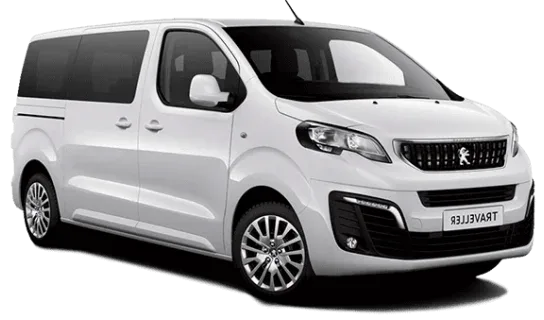 1 - 6 passengers + 6 luggage
VW, Peugeot minibus or similar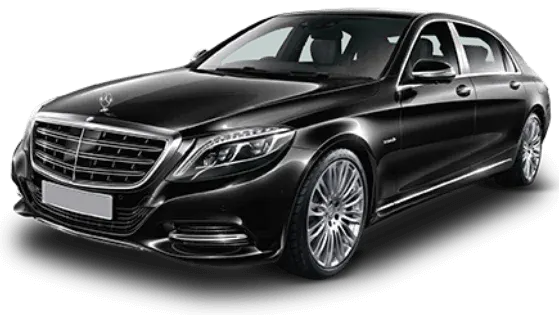 1 - 3 passengers + 3 luggage
Mercedes S-class, BMW7 or similar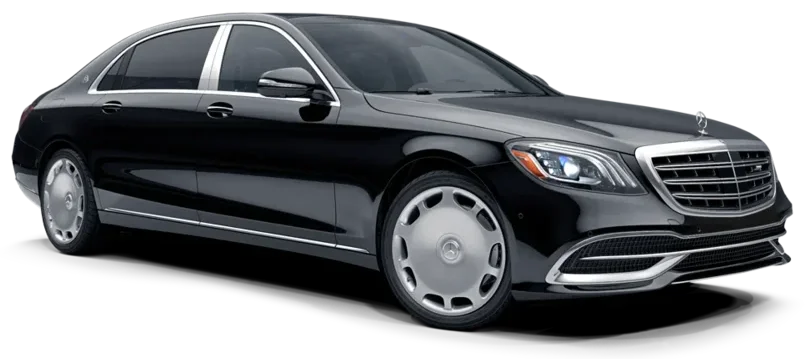 1 - 3 passengers + 3 luggage
Mercedes - Maybach

Book Saint Petersburg Airport Pulkovo transfer now!
Book here an English-speaking transfer from/to Pulkovo 1 LED Airport. Kindly follow our guidelines once at Pulkovo Airport.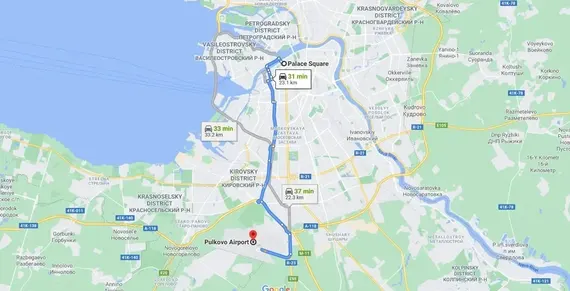 Pulkovo International Airport transfer service includes:
Advanced Reservation

Easy Booking

Fast Confirmation

Service in English

Meet & Greet with a name sign

Guaranteed Pickup

Simple Refunds

Great Reviews

Local Expert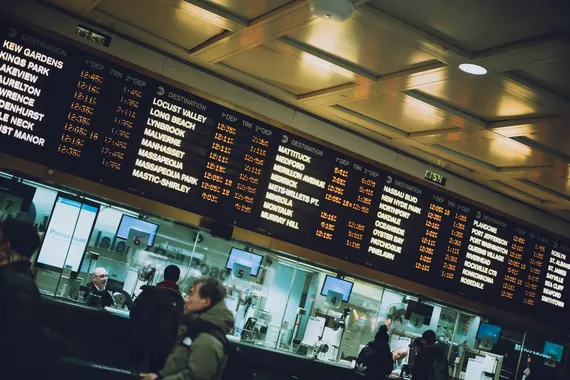 Visitors of St. Petersburg arriving at Pulkovo airport have four major transportation options to the city center:
First option:
This option is by "marshrutka" bus - none municipal midsize bus, which costs more than the normal one and stops on demand - highly not advisable!
Second option:
This option is a municipal bus. The bus ride takes about 20-30 minutes and a metro ride takes about 45-minutes until any central station.
Third option:
This option is the best: pre-booked St. Petersburg airport taxi with Meet-and-Greet service. The driver is waiting at the arrival hall with your name sign and takes you straight to your hotel or an apartment. The price of the transfer will be always provided in advance. Online booking and payment, as well as customer support in English, is provided always.
Forth option:
This option is a Poor quality taxi service on demand after arrival or fake taxi scam at the arrival hall of Pulkovo airport.
The main advantage of the "bus + metro" option over the pre-booked taxi service is the low travel cost to St. Petersburg city centre and that's about it. Please remember that our metro is deep and quiet full during the morning and evening hours.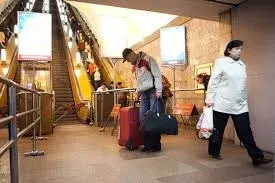 Therefore traveling with suitcases will be a full scale "adventure". Being so busy you can easily become a victim of a pickpocket as well. The metro is also not operating during the night. Generally, such a long trip, which includes getting a bus and then switching to a metro can be very frustrating after a flight.
The option of picking a taxi at Saint Petersburg Pulkovo Airport with no prior arrangements is also quite tricky.
One can be lucky and get an excellent taxi ride to the city with no problems whatsoever. But many visitors are facing the following problems:
- long waiting time
- small cars with no space for the luggage
- poor driving skills
- non-roadworthy vehicles
- airport taxi scam
Generally, the pre-booked English-speaking taxi service in Saint Petersburg is undoubtedly considered to be the best travel option from Pulkovo Airport to the City Center.
The total distance from Pulkovo Airport to the city central district is about 25 km. The average time to the center is about 40 min, but it can take up to 1 hour during the rush hours.
Airport Pulkovo is very user friendly and easy to get around. 99% of our pickups are smooth and trouble-free. Follow our guidelines and your arrival to Saint Petersburg and your airport transfer will be as easy as a pie. Do not hesitate to contact us if you have any further questions or suggestions. Have a safe journey!