St. Petersburg International Airport Pulkovo taxi and transfer service
St. Petersburg Taxi is an English-speaking taxi service, providing private transfers 24/7 to and from International Airport Pulkovo, train stations and bus stations, river and sea cruise ports, city center hotels, theaters and museums. We'll gladly offer comfortable trips to distant suburbs, such as Pushkin / Tsarskoe Selo, Pavlovsk, and Peterhof / Petrodvorets.
Enjoy our private city tour, full-day cab hire and professional chauffeur services. Use our company for your Intercity transfers to Helsinki, Tallinn, Veliky Novgorod, Vyborg and Pskov. Book online, get fixed taxi fares and use different payment options. We have a whole range of different vehicles for your convenience: SUV and station wagons, minivans and minibuses, executive sedans etc.
Book St. Petersburg Pulkovo airport taxi transfer
Everyone agrees that the best way of taking care of your trip is to book everything in advance. Transportation is the most essential part of your journey. Neglecting your airport transfer arrangements can bring the whole pale of negative experience and unnecessary troubles.
Do yourself a favor and avoid the Metro and public bus at least for the day of your arrival and departure. Spending so much effort to go this far to St. Petersburg, Russia, don't save a few extra euros, as it will not affect your budget heavily. Enjoy a warm welcome at the arrival hall of Saint Petersburg International Airport Pulkovo, get help with your luggage, and travel in comfort with an English-speaking driver.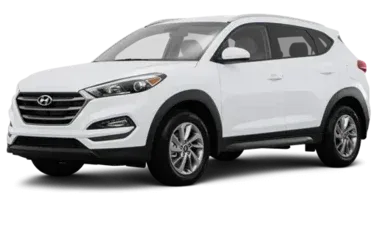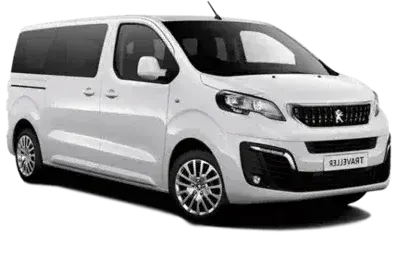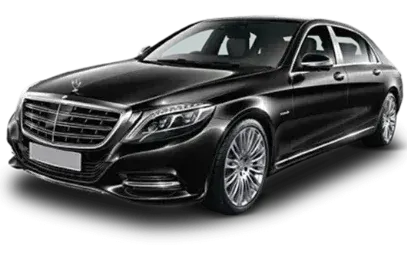 Book your Pulkovo taxi in 4 easy steps for fast booking confirmation
Complete the easy 4 step booking form and get a fast response and booking confirmation. We will always provide support and communicate in English via e-mail, WhatsApp, or phone.
1. Provide your names and contact details
See the most popular destinations in St. Petersburg and fixed prices for taxis and transfers.
2. Specify the date, time, pickup point and destination
Don't forget to send us the exact date and time of your arrival or departure, pick-up and drop-off points, and specify your flight or train number.
3. Select your car type, number of passengers, luggage and chose the payment method
Consider the size and number of your luggage while selecting the car. Book a minibus if you have an extra-large load.
4. Don't forget to book return transfer
Answer "YES" if you need a return transfer and complete step 4 in the booking form. Traveling very early in the morning? No problem!
Complete the booking form and receive an e-mail
Provide your valid mobile phone or WhatsApp number and make sure that your phone is switched on while waiting for your driver in St. Petersburg.

Why book St. Petersburg Taxi and Transfers
providing fixed fares in advance
the fares are per car always, not per passenger
monitoring your flight's arrival
waiting or adjusting the pick-up time
meeting you holding your name sign
helping to carry the luggage
always reachable via WhatsApp
incredibly reliable and flexible
easy refund policy
providing customer care in English
5-star rating on TripAdvisor
"More than just a Taxi service! This is by far the best taxi service in St. Petersburg. We were met at the airport on time by Nikolay who helped us with our luggage not only to the car but also into our apartment on the first floor. We used Nikolay most days for our 2 week trip, he was punctual and very accommodating when we changed our pick up times. Nikolay then went above and beyond by suggesting to best places to eat and visit, he even booked for us! We loved chatting whilst in the car, hearing all his stories was really interesting. I can honestly say that if you want a great service at a very reasonable price then this is who you should use."Susan (UK) Read more reviews here...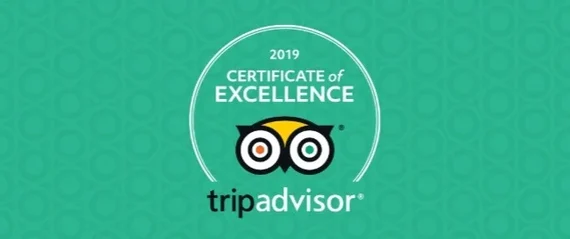 How to find your taxi driver in St. Petersburg
Your driver will be waiting for you at the arrival hall of Saint Petersburg airport Pulkovo with a name sign or will find you at the reception of the hotel or specified Airbnb address. Most of the questions are answered on our FAQ page.
Coronavirus (COVID-19) Prevention - things we're doing:
We introduce our drivers to the prevention of viral diseases and provide free antiseptic products and masks. Some of our drivers have already been vaccinated and have good antibody levels. Drivers must treat the interior with disinfection products before each journey, and ventilate the car after each trip.
We carefully treat the panels, steering wheel, door handles, levers, climate control buttons and multimedia systems, and other surfaces. Special attention is paid to the surfaces and elements with which the driver and the passengers most often interact. All disinfectants are recommended by the Russian Health Authority.
EURO 2020 in Saint Petersburg: pre-book your airport transfer or train station taxi
We strongly suggest early bookings in order to avoid disappointment once the date of your arrival in Saint Petersburg is approaching. Enjoy meet-and-greet service at the airport and have peace of mind.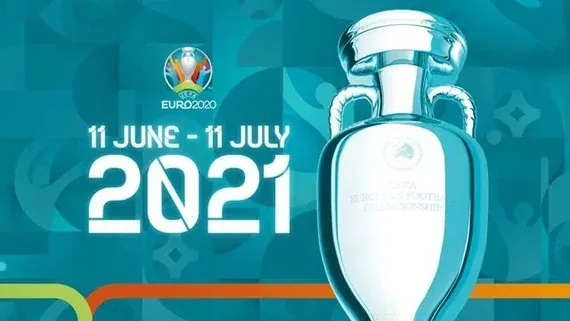 Traveling with a large company of football fans and want to travel altogether - send us your special request and we will provide a bus. Otherwise book our SUV, minibus, or executive vehicles.
Saint Petersburg International Airport Pulkovo (LED)
Saint Petersburg International Airport Pulkovo is the fourth largest airport in Russia by the number of passengers served after the Moscow air hub. It is located 25 kilometers from the city center. The nearest metro station is "Moskovskaya", which is 10 kilometers away. There is no express train connection to the city whatsoever. The airport code is LED. It was assigned to the airport when the city was called Leningrad, survived Soviet times, and has survived to this day. The airport has about 4,000 employees.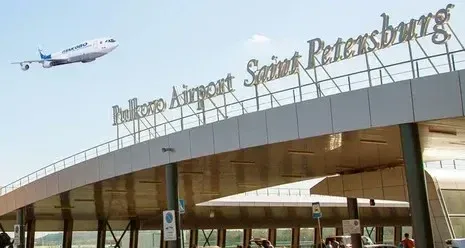 The infrastructure and quality of air passenger service in Pulkovo today meet the highest international standards. In addition, airlines are constantly expanding the route network of the airport, connecting St. Petersburg with direct flights to new cities around the world, and the city authorities are actively working to increase the volume of incoming tourism to the Northern Capital of the Russian Federation.
Useful arrival tips for St. Petersburg airport Pulkovo
Welcome to St. Petersburg! Look out for your name sign at the arrival hall and have your phone switched on. Pulkovo airport is relatively small. If you don't see your name sign - the meeting point is near the "Starbucks Coffee" at the arrival hall. NEVER talk or go anywhere with an individual at Pulkovo airport wearing the YELLOW ID CARD saying "OFFICIAL TAXI" or "OFFICIAL ST. PETERSBURG TAXI!
Essential information for visitors to St. Petersburg
Follow the link for visa information, train tickets, entry tickets to the Hermitage, museums, and parks. Buy your tickets directly from the official websites and avoid scams. Check the weather as well as the currency exchange rates before your trip.
Important: dress according to Saint Petersburg's weather
Remember, that our weather could change two-three times a day. Make sure that you have proper and comfortable footwear and light raincoats with you, especially while visiting Peterhof, Pushkin, or onboard the river cruise. We have umbrellas in our cars in any case.
A little about the history of St. Petersburg
The far-sighted Peter the Great did not accidentally decide to "cut a window to Europe" exactly where the Neva flows into the Gulf of Finland: these lands have long belonged to Russia, though at beginning of the XVII century the territory was conquered by Sweden. Having returned the Neva lands, on May 16 (May 27 – old style), 1703, Peter the Great laid the fortress of St. Petersburg on Hare Island. It gave the name of the future capital of Russia - Saint Petersburg. The most talented architects and engineers from different countries were involved in the construction. That is why the city's appearance has both Russian and Western artistic features. The construction of St. Petersburg went very fast, despite the difficult local geological and weather conditions.
St. Petersburg is the first Russian city that was originally conceived as a large-scale project, built according to the plan and built according to European models. Therefore, its appearance is so majestic, solemn and even somewhat pompous. During its period of development, the Northern capital was a participant in many events, but the historical center was preserved in its original form.
Currently, it is included in the UNESCO World Heritage List according to several criteria: a masterpiece of human creative genius, an outstanding example of an architectural ensemble and landscape, an exceptional world importance of the object, every visitor to St. Petersburg can see this. In 1914, St. Petersburg's name was changed to Petrograd in protest to the policy of Germany. And despite the fact that the city became the cradle of three revolutions, it lost its capital status in 1918. Another name change came after Lenin's death in 1924.
During the Great Patriotic War Soviet Leningrad acquired a new glory: the Hero City, where the inhabitants withstood a 900-day nazi blockade. And, despite the colossal losses (600 thousand people died of starvation-almost half of the entire population), the city remained alive thanks to the heroism and courage of Leningrad residents.
In 1991, after the collapse of the USSR, the historical name, St. Petersburg, was returned to the city. These different names for each particularly important change in Russian history is a fact that confirms the importance of the city on the River Neva. And even though it is not an official capital now, it is even more decorated with the status of the Northern Capital of the Russian Federation.
History: Taxi in St. Petersburg - Petrograd - Leningrad - St. Petersburg
Taxi in St. Petersburg is considered to be quite an old form of urban transport, which replaced the cabs. The first taxis appeared in the Russian Capital in 1906. The old taxi in St. Petersburg used to be limited in speed, since the patriarchal way of life the figure of 13 km per hour seemed prohibitive. Such services were quite popular, and the evidence for this was the presence of various classes of service: cars for people with high incomes or low-income customers.
This business flourished until 1917, and then the revolutionaries recognized taxis in Russia as an attribute of bourgeois life. And these vehicles disappeared from city streets. Taxi appeared again in Leningrad (the new name of the city after Petrograd) in 1925 when they came to the conclusion that bourgeois transport can successfully serve the working class.
Foreign-made cars as "Ford" were used at the first Soviet taxi company. Drivers wore uniforms that were painfully similar to the French ones: tight trousers, long jackets, and leg warmers. And the headdress was very much like "budenovka". Taxi fares in the City on the Neva were fixed, there was no competition because all cars were state-owned.
In 1948, there were taxis with the legendary orange checkers. A year later, a taxi in Leningrad became "green-eyed", because they introduced green lights that indicated that the car was free. Leningrad's taxi became a kind of a popular brand on its own: songs were sung about it, the transport was filmed in movies. The state monopoly on the taxi market ended after the collapse of the Soviet Union and the returning of the original name to the city: Saint Petersburg.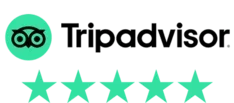 Last updated 02 March 2021
#petersburgtaxi