Professional chauffeur service in St. Petersburg, Russia
St. Petersburg Taxi offers chauffeur service in Saint Petersburg, Russia. Book an SUV vehicle, minibus, executive Mercedes-Benz S-class, and a luxurious Mercedes - Maybach limousine and opt for convenience, comfort, and safety. All cars are driven by professional and licensed drivers. We work for you 24/7, including weekends and public holidays, always providing customer support in English.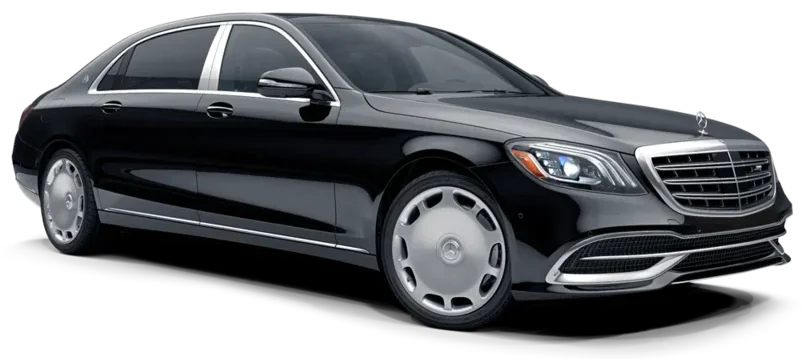 The cost of chauffeur service in Saint Petersburg:
Fixed fare per hour, minimum hire is 3 hours, city only. Trips outside the city are quoted separately.
THE ABOVE RATES ARE NOT VALID FOR SPIEF 14-18 JUNE 2023
Reserve the car and a driver for the duration of your stay, while visiting one of the most beautiful cities in the world. Choose your car and let us know of your schedule. Sit back, relax and allow us to take care of your transportation needs. Don't forget about transfers to Pushkin, Peterhof, Gatchina, or Igora Drive Racing Circuit. Sightseeing tour and shopping - no problem! You can book all services online and well in advance, having peace of mind way before your trip. We're just a message away!
How to book your chauffeur service in Saint Peterburg, Russia in 5 easy steps:
Send us a message and get a fast response and booking confirmation. We will always provide support and communicate in English via e-mail, WhatsApp, or phone.
1. Chose your vehicle
We are able to provide the Comfort (SUV), Minibus, Executive, and Luxury Class vehicles for 24/7 chauffeur service in Saint Petersburg. Consider the size and number of your luggage if you plan to have any.
2. Specify the pickup date, time, schedule, and destinations
Describe your itinerary for the day you want to book the chauffeur service. Don't forget to send us the exact date, time, and pick-up point. For example, the travel time from the airport to the city center is 40 min - 1,5 hour, night time - 25-30 min.
3. Receive our confirmation and make the necessary adjustments if you need to do so
We are very flexible, always open to any suggestions and special requests concerning your routes in and around Saint Petersburg. Discuss your plans with us. You're welcome to schedule a WhatsApp call if you need to discuss any details.
4. Don't forget to book all your airport or train station transfers
Booking your airport or train station transfer don't forget to answer "YES" if you need a return transfer and complete the booking form. Traveling very early in the morning? We're there for you at any time!
5. We will send you complete confirmation vouchers for chauffeur service and all transfers
Check all details, times, flight numbers, and addresses and follow the link for secure online payment if card payment is chosen. Alternatively, check your e-mail for a PayPal payment request.
Changing your flights, plans, pick-up times? Contact us immediately in order to have time for all adjustments or traffic considerations if you're going to change your travel routes.
We will provide you with a chauffeur for all airport transfers, train station pickups, and drop-offs and take care of all your rides around the Northern Capital of Russia:
airport transfer

train station transfer

cruise port transfer

city rides

theater and restaurant

sightseeing tour

shopping trip

transfer to Pushkin

transfer to Peterhof

transfer to Lakhta Centre

transfer to Igora Drive
St Petersburg Taxi chauffeur service is covering airport Pulkovo, cruise ports, train stations, central districts of Saint Petersburg: Central, Admiralteysky and Moskovsky Districts, Petrogradsky and Vasilyevsky Islands, Pushkin, and Peterhof. Transfers to distant suburbs and places of interest are quoted on request separately.
Send us a message and we will send you and offer for the chauffeur service in Saint Petersburg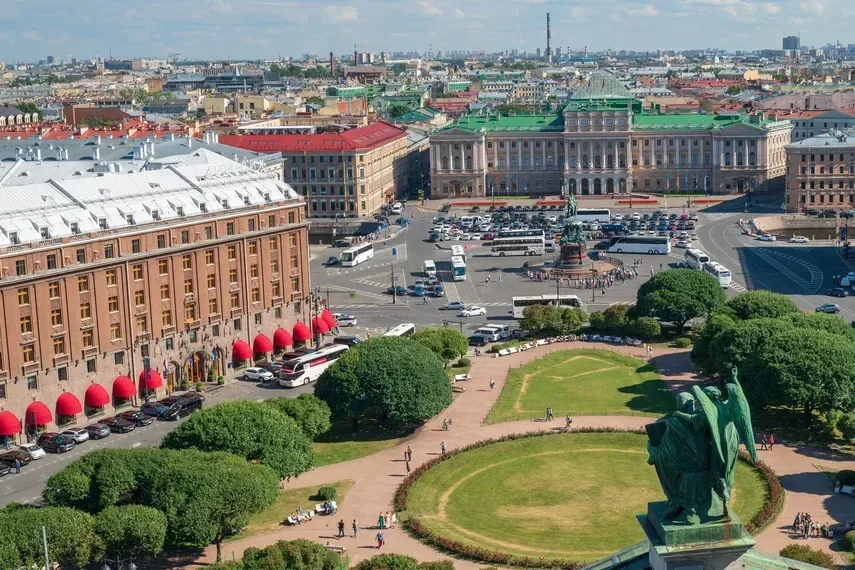 Why book the chauffeur service in Saint Petersburg with St Petersburg Taxi?
a personal driver will choose the most convenient and safe route

the driver will show you the sights of St. Petersburg on the way

all our employees have a solid accident-free driving experience

the driver will always arrive on time at the appointed place

it is possible to move not only around the city but also throughout the Leningrad region

all drivers are vaccinated against Covid-19 and all vehicles are periodically disinfected

if you need to visit several addresses, the route will be planned to take into account possible traffic jams
Do you want to book a chauffeur in St Petersburg? Send us a message now!
#petersburgtaxi
#petersburgchauffeur