Transfer from St Petersburg to Ivangorod - Narva and Estonia Border
The first Estonian town after crossing the border to the EU is Narva. We're able to provide a comfortable and spacious car with an English-speaking driver. The ride usually takes 2,5 - 3 hours. Crossing the border and clearing customs would take about 40-60 min. In the event of complications at passport control and health clearance, our drivers are waiting for you beyond the specified pickup time.
Unfortunately, due to the COVID-19 restrictions, we can't drive over the border and we're taking our passengers to the pedestrian border crossing point at Ivangorod. There is a bridge with a convenient covered corridor, where you can walk over the river, enter Estonia and immediately arrive at Narva.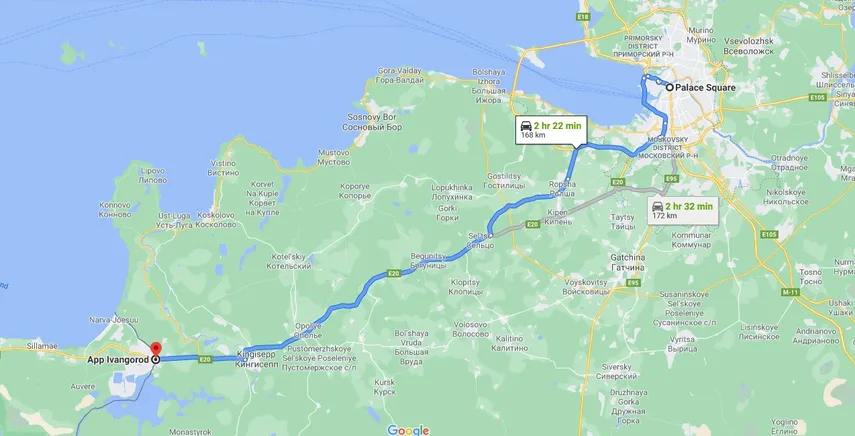 While the pandemic restrictions, you can book a flight to or from Tallinn in Estonia and cross the Russian border between Ivangorod and Narva via a pedestrian border crossing point. We will see you right at the border post.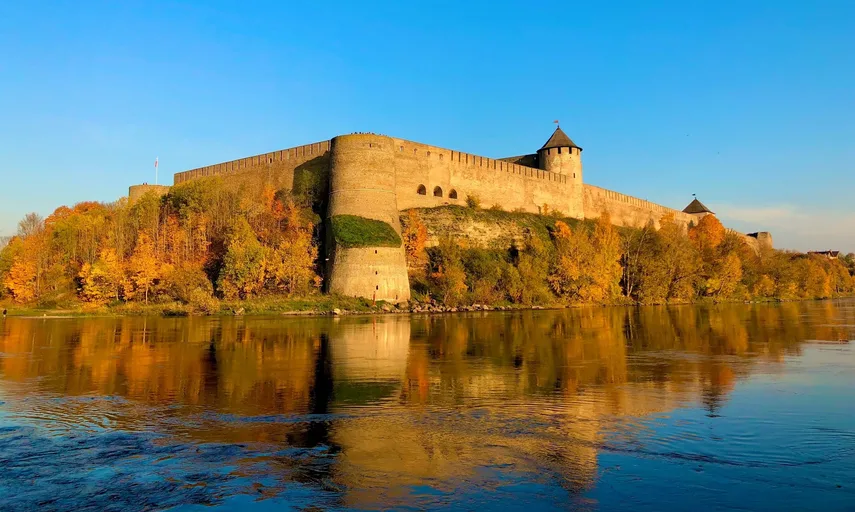 Looking for a transfer to Narva, Estonia? Get transfer to Ivangorod and walk to Narva over the border bridge. Book now!
Transfer fares to Ivangorod from St. Petersburg or vice versa:
150€ - Comfort 1-4 passengers / 4 luggage
350€ - Minibus 1-6 passengers / 6 luggage
The above price is per car for one way journey. Kindly book well in advance.
We will gladly take your pet on board for an additional 50€ which we have to charge as we take our vehicles for drycleaning each time we transport pets in order to avoid any allergic reaction for the passengers who travels afterwards. Thank you for understanding!

St Petersburg Taxi and Transfer service is covering the Central, Admiralteysky and Moskovsky District of Saint Petersburg, Petrogradsky and Vasilyevsky Island. There will be an extra surcharge applicable in the event of booking the ride to the distant areas.
Follow the link for more transfers and prices in Saint Petersburg