Book your Pulkovo taxi in 4 easy steps for fast booking confirmation:
Provide your names and contact details

Provide your valid mobile phone or WhatsApp number and make sure that your phone is switched on while waiting for your driver in St. Petersburg.

Specify the date, time, pickup point and destination

Don't forget to send us the exact date and time of your arrival or departure, pick-up and drop-off points, and specify your flight or train number.

Select your car type, number of passengers, luggage, and pick the payment method

Consider the size and number of your luggage while selecting the car. Book a minibus if you have an extra-large load.

Don't forget to book return transfer

Answer "YES" if you need a return transfer and complete step 4 in the booking form. Traveling very early in the morning? No problem!

See the most popular destinations in St. Petersburg and fixed fares for taxis and transfers. Complete the easy 4 step booking form and get fast responses such as booking confirmation, payment link, or answers to your questions via email. We will always provide support and communicate in English via email, WhatsApp, or phone.
Why book St. Petersburg Taxi and Transfers
providing fixed fares in advance
the fares are per car always, not per passenger
monitoring your flight's arrival
waiting or adjusting the pick-up time
meeting you holding your name sign
helping to carry the luggage
always reachable via WhatsApp
incredibly reliable and flexible
easy refund policy
providing customer care in English
5-star rating on TripAdvisor
Book Saint Petersburg Pulkovo airport taxi transfer in advance
Everyone agrees that the best way of taking care of your trip is to book everything in advance. Transportation is the most essential part of your journey. Neglecting your airport transfer arrangements can bring a whole pile of negative experiences and unnecessary troubles.
Do yourself a favor and avoid the Metro and public bus at least for the day of your arrival and departure. Spending so much effort to go this far to St. Petersburg, Russia, don't save a few extra euros, as it will not affect your budget heavily. Enjoy a warm welcome at the arrival hall of Saint Petersburg International Airport Pulkovo, get help with your luggage, and travel in comfort with an English-speaking driver.
Kindly note that St Petersburg Taxi's fixed fares are provided for the airport transfers and other trips within the Central, Admiralteysky and Moskovsky Districts of Saint Petersburg, Petrogradsky and Vasilyevsky Islands, Pushkin and Peterhof. We are able to provide transportation to any destination point in the city and around the Leningradsky region. Lengthy trips to the distant areas and intercity transfers will be quoted on request. Please contact us for tailor-made journeys or chauffeur service.
The top reason to book all airport transfers with St. Petersburg Taxi
The main advantage of working with us is that booking St. Petersburg Taxi, asking questions, writing emails, reaching us via WhatsApp, or by any other means - you're communicating directly to the specialists in Saint Petersburg, Russia. Not in Spain, France, Germany, UK, Brazil, USA, or Australia and we are not agents providing bookings for unknown drivers at 120 airports.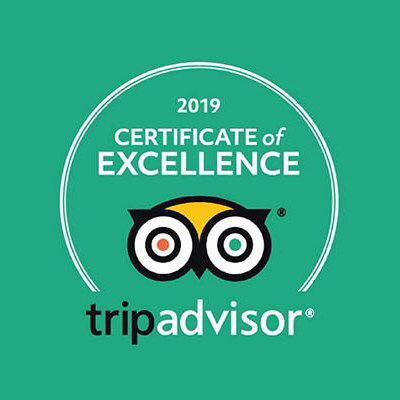 "More than just a Taxi service! This is by far the best taxi service in St. Petersburg. We were met at the airport on time by Nikolay who helped us with our luggage not only to the car but also into our apartment on the first floor. We used Nikolay most days for our 2 week trip, he was punctual and very accommodating when we changed our pick up times. Nikolay then went above and beyond by suggesting to best places to eat and visit, he even booked for us! We loved chatting whilst in the car, hearing all his stories was really interesting. I can honestly say that if you want a great service at a very reasonable price then this is who you should use."Susan (UK) Read more reviews here...
How to find your taxi driver in St. Petersburg?
Your driver will be waiting for you at the arrival hall of Saint Petersburg airport Pulkovo with a name sign or will find you at the reception of the hotel or specified Airbnb address. Most of the questions are answered on our FAQ page.
Coronavirus (COVID-19) Prevention - things we're doing:
We introduce our drivers to the prevention of viral diseases and provide free antiseptic products and masks. Some of our drivers have already been vaccinated and have good antibody levels. Drivers must treat the interior with disinfection products before each journey, and ventilate the car after each trip.
We carefully treat the panels, steering wheel, door handles, levers, climate control buttons and multimedia systems, and other surfaces. Special attention is paid to the surfaces and elements with which the driver and the passengers most often interact. All disinfectants are recommended by the Russian Health Authority.
EURO 2020 in Saint Petersburg: pre-book your airport transfer or train station taxi
We strongly suggest early bookings in order to avoid disappointment once the date of your arrival in Saint Petersburg is approaching. Enjoy meet-and-greet service at the airport and have peace of mind.
Traveling with a large company of football fans and want to travel altogether - send us your special request and we will provide a bus. Otherwise book our SUV, minibus, executive or luxury vehicles.
Saint Petersburg International Airport Pulkovo (LED)
Saint Petersburg International Airport Pulkovo is the fourth largest airport in Russia by the number of passengers served after the Moscow air hub. It is located 25 kilometers from the city center. The nearest metro station is "Moskovskaya", which is 10 kilometers away. There is no express train connection to the city whatsoever. The airport code is LED.
The infrastructure and quality of air passenger service in Pulkovo today meet the highest international standards. In addition, airlines are constantly expanding the route network of the airport, connecting St. Petersburg with direct flights to new cities around the world, and the city authorities are actively working to increase the volume of incoming tourism to the Northern Capital of the Russian Federation.
10 usual questions customers ask while booking transfer or taxi in St. Petersburg:
Is St Petersburg Taxi an official, legal, and authorized taxi service?
The company is fully registered with the local Public Transportation Regulation Authority and a Federal Tax Service of Russia, therefore the taxi is legal and official.
Can I book a return airport taxi transfer in St. Petersburg?
Yes, we recommend booking your return transfer well in advance together with your arrival booking. Inform us of your plans or send an itinerary and we will reply with the relevant proposal.
I'm arriving by train. Can I book a transfer from the train station in Saint Petersburg?
Yes, we provide transfers from all the train stations of St. Petersburg. The most popular transfers are: from/to Moskovsky train station (high-speed Sapsan train from Moscow) and Finlyandsky train station (international Allegro train from Helsinki).
Which car do I suppose to book for 7 passengers with 3 suitcases each?
We will provide a minivan for the passengers and an SUV vehicle to transport extra luggage.
How long does it take to confirm my booking?
We confirm usually within about 20 - 50 minutes, it might take a bit longer during high season. Check your spam folder in case you're not receiving any correspondence. Book now and avoid unnecessary complications.
What services I can book with St Petersburg Taxi?
The most popular options are: airport transfers, chauffeur service, tailor-made trip, sightseeing city tour, day trip to Pushkin and Peterhof, railway station and cruise port transfers, restaurant and theatre pickups and much more.
Can I get a private transfer to Helsinki or Tallinn from St. Petersburg?
Yes, Intercity transfers are available, we can drive to Helsinki, Tallinn, Veliky Novgorod, Pskov, Novgorod, and other popular places if requested.
Can I book a car and a chauffeur in St. Petersburg for the full day?
Yes, you can book a car and a driver for the full day or several days. Hourly rental is available and charged at a fixed rate.
Why should we use your service, some other taxis in St. Petersburg are cheaper?
You can book taxis via the App - read this before you do it.
Yes, exactly! Taxi 812 St. Petersburg is the old name of our business, read this for more information.
I have many questions, do you have a proper St Petersburg Taxi Q&A page?
We have a relevant Q&A page, do follow the link and find the answers for many questions.
Important: dress according to Saint Petersburg's weather!
Remember, that our weather could change two-three times a day. Make sure that you have proper and comfortable footwear and light raincoats with you, especially while visiting Peterhof, Pushkin, or onboard the river cruise. We have umbrellas in our cars in any case.
Follow the link for visa information, train tickets, entry tickets to the Hermitage, museums, and parks. Buy your tickets directly from the official websites and avoid scams. Check the weather as well as the currency exchange rates before your trip.