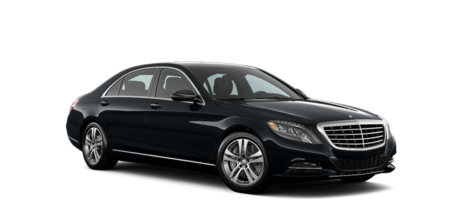 Travel in style at affordable price in St.Petersburg.
Mercedes-Benz S Class and "Meet & Greet" service:
Airport Pulkovo to City Centre - 65€
Train Station to City Centre - 55€
Hourly Driver Hire - 45€ per hour*
Once
booking an executive transfer service
with www.russian.taxi in St. Petersburg, you'll get a luxury saloon car without any roof light or any other taxi signs. The driver will have an umbrella to shield you from the rain or snow, hold the door open for you, set the climate control to the temperature you disire, offer you a drinking water and pick the most comfortable route to your destination. During the ride, you'll be able to charge your phone, relax and listen to your favourite radio station. Our executive transfer service is an excellent option for getting to or from Pulkovo airport, any train station in the city, cruise port, bus terminal or any other destination of Russia's Northern Capital. In the event of the airport pick up our driver will meet you at the arrival hall holding your name sign, and will carry your luggage to the car. We offer fixed all inclusive fares for all our transfers, so you always know precisely in advance how much your trip is going to cost. English-speaking manager is always a phone call away.
*Our hourly hire is of 3 hours minimum + 1 hour for delivery and includes 120 kms.