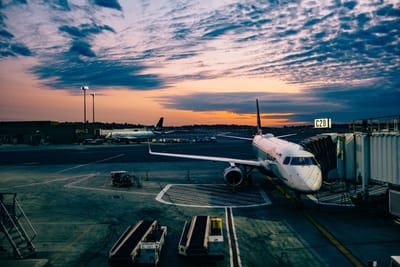 Pulkovo Airport (LED - terminal "Pulkovo - 1) is an international airport of federal significance in the Northwest Federal District of Russia, the only airport in St. Petersburg that serves official flights. Located 15 km from the center of St. Petersburg in the Moscow district of the city (most of the airport) and the Lomonosov district of the Leningrad region (part of one of the runways).
In 2016, the airport serviced 13.3 million people, thus taking fourth place among Russian airports in terms of the number of passengers transported, behind Moscow's three airports. Pulkovo Airport is the base for the airline "Russia". Since February 2015, the airport has been serviced by a centralized airport terminal, which includes the buildings constructed in 1973 and 2013.
The airport terminal "Pulkovo - 2", previously used for international flights, has stopped operating Since March 2014. The decision on its further use should be made by the administration of St. Petersburg. Pulkovo-3 is a business aviation center with its own terminal.
BOOK YOUR PULKOVO AIRPORT TRANSFER NOW