English-Speaking Taxi To Tsarskoe Selo In St Petersburg From 40 €
Click here to see fixed tariffs of St. Petersburg Tsarskoe Selo Taxi services for 2020 season
Book your Saint-Petersburg taxi here
Taxi and transfer service is covering the Central, Admiralteysky and Moskovsky Districts of Saint-Petersburg, Petrogradsky and Vasilyevsky Islands, Peterhof, Pushkin and Pavlovsk. There will be an extra surcharge applicable in the event of booking the ride to the distant areas.
"Meet-and-Greet" service by St. Petersburg Taxi Transfer Service at Pulkovo Airport, Train Stations, Cruise Ports and City Hotels. City sightseeing tours and chauffeur hire on hourly basis.
Kindly follow our guidlines and avoid a taxi scam!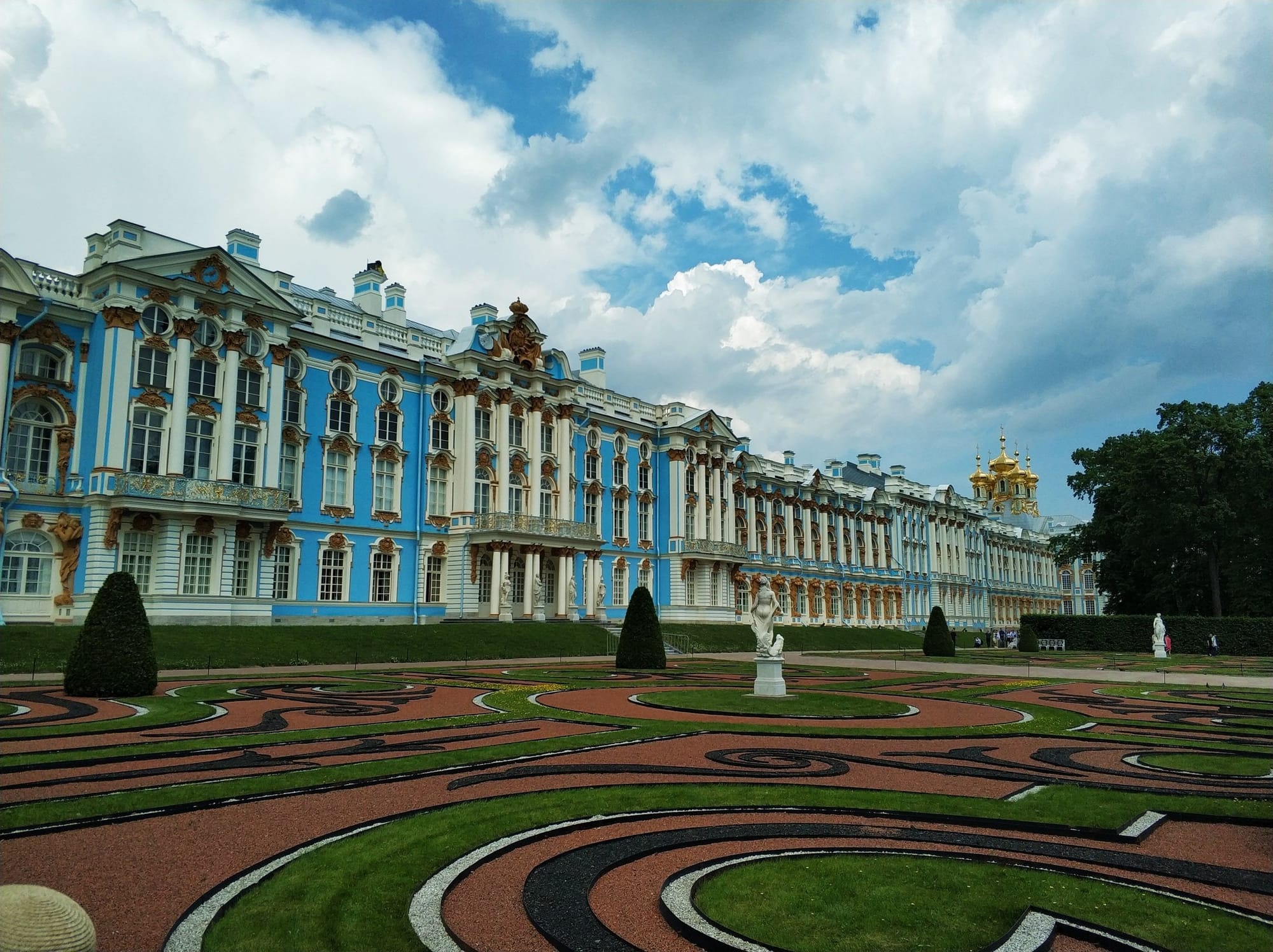 Some of the history of Tsarskoe Selo:
The XIX century brought peace and tranquility to Tsarskoye Selo. The era of great changes for the city ended, there were no more grandiose events, but Tsarskoye Selo still remained a favorite vacation spot of the Imperial family. Alexander, raised by his grandmother, became her worthy heir. During his reign, the palaces of Tsarskoye Selo were completed and improved, obeying the spirit of the time. However, the family of Alexander I preferred to rest in Peterhof and on Elagin island. Only in 1808, Alexander turned his attention to Tsarskoye Selo and personally took part in its improvement. Alexander I was the last Emperor whose activities had a major impact on the city. Later, Nicholas I built a railway here, Alexander II laid out a new Park, and under Alexander III, Tsarskoye Selo gained fame as the first fully electrified city in the world.However, the main thing Alexander I managed to do. Dreaming of raising worthy cadres for public service, the Emperor founded the Tsarskoye Selo Lyceum, which determined the fate of the city for many years to come. The idea of the Lyceum as a forge of cadres failed miserably, its graduates went down in history as a galaxy of brilliant freethinkers and writers. But it is from this moment that the history of Tsarskoye Selo as a city of muses begins. "Our Fatherland is Tsarskoye Selo," wrote Alexander Pushkin, later echoed by Akhmatova, Gumilev, Mandelstam and many others who grew up in the Tsarskoye Selo air and from a young age absorbed the extraordinary atmosphere of this city.